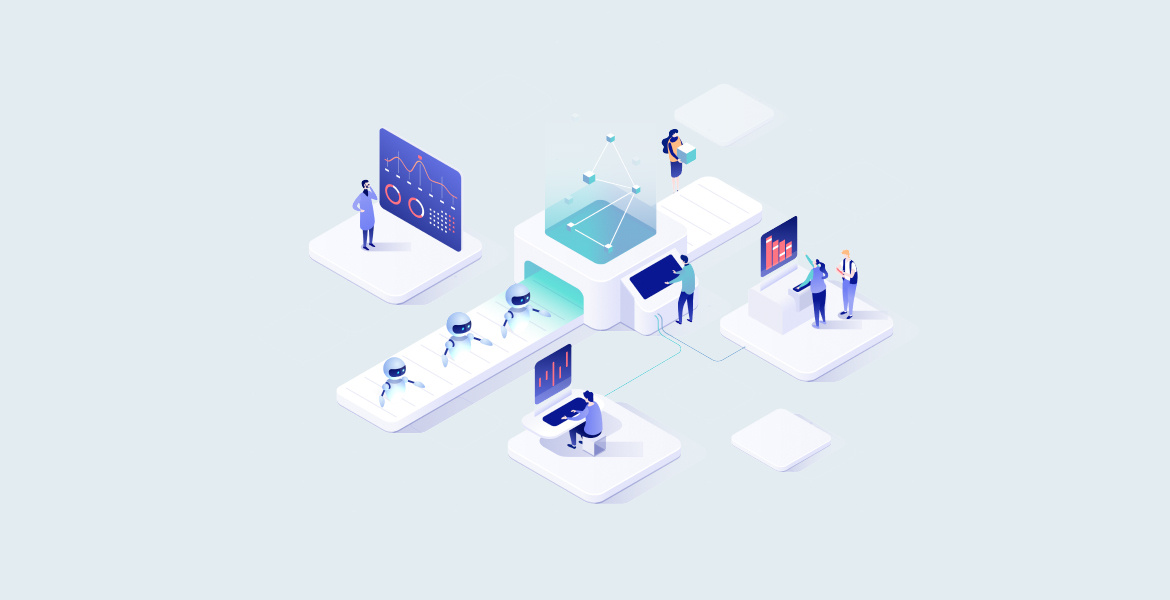 I. General Terms & Conditions
FPT Cloud is owned by FPT Smart Cloud – a leading enterprise providing applied Artificial Intelligence (AI) & Cloud Computing (Cloud) solutions through a consolidated technology platform, diverse product ecosystem, and global connectivity. The e-commerce website https://fptcloud.com/ is a property of FPT Smart Cloud with a mission to provide detailed information regarding Cloud-based products and solutions for businesses, helping them to deploy digital transformation solutions, save capital costs, and enhance operational efficiency.
Upon your visit to our website, you have agreed to the terms stated on the website. the website has the right to adjust, modify, add or delete any terms within the Terms & Conditions section at any time, and the changes will apply immediately when updated on the website without prior notice. Please check frequently for our updates.
1. Agreement on Conditions of Use
2. Features of Information Display
All information displayed on the website https://fptcloud.com/ is to clarify FPT Smart Cloud product and service information. Other related information to provide knowledge for customers will clearly cite sources.
II. Conditions of Payment Method
Customers can make online payments using Visa, MasterCard, or debit cards. You can transfer to the following account:
Account Name: Cong ty TNHH FPT Smart Cloud
Account Number: 20138138901
Bank: TPBank
III. Terms of Service Installation
Customers can create an account at the "Register" section to purchase services on https://fptcloud.com/. Contact hotline or email: info@fptcloud.com for support.
IV. Service Use Procedures
New users create an account on https://fptcloud.com/, then sign-in. Next, select "Create Project" to name the new project and then select the desired service. From here, customers can try FPT Cloud services or proceed to purchase
V. Return/Refund Policy
As a customer registers for the service, there will be no available option for cancellation, change, or refund under any circumstances
VI. Warranty/Maintenance Policy
Our services are online, thus, we do not offer this policy. We guarantee conformance to the Quality Commitment Form signed with customers regarding technical support, complaint, compensation, etc.
VII. Privacy Policy
1. Collection of Personal Data
We can collect information on the website https://fptcloud.com/ in two ways:
Directly: using full name, email address, phone number, company… that you use to register for news or comment
Indirectly: using IP addresses, computer operation systems, demography, types of browsers…
The collection of user information via the website https://fptcloud.com/ will allow us to:
Fulfill customer demands regarding our products and services and record order information to ensure compliance to customer request;
Contact customers to develop business relationship;
Contact customers for marketing purposes: surveys, promotions and discounts… from FPT Smart Cloud;
Annouce updates from our companies; provide prompt support for customers in the case of complaints;
Comply to current legal regulations;
If you do not wish to provide necessary information to handle your request, we may not be able to provide appropriate services.
2. Collection of Personal Information
Website https://fptcloud.com/ collects customers information regarding:
Full name;
Email address;
Phone number;
Address;
Products
Additional information (if available)
3. Use of Personal Information
We immensely value customer privacy. We will not use customer information for non-value-added purposes for customers. We will not sell or exchange customer information for any third parties. However, we will use customer data with consideration under several circumstances:
Customer consent.
Protecting the rights of the company and partners: We only provide personal data only when we are sure that such information can protect the rights and properties of the company as well as our partners. We only use your data in accordance with the Law of Vietnam.
Conforming to the request of government agencies that is according to the Law of Vietnam.
In some urgent cases in which we need to provide customer data such as third-party sponsored promotions, we will notify you before your information is used. You have the right to decide the information usage or participation.
4. Storage of Personal Information
We will store personal information within our internal systems as we are providing services until we have completed the purpose of collection, or when customers request information deletion.
5. Address of The Unit Collecting & Managing Personal Information
FPT Smart Cloud
17 Duy Tan, Dich Vong Hau, Cau Giay District, Hanoi, Vietnam
Tel: 024.7300.7300 – Fax: 024.3768.7410
Email: info@fptcloud.com
6. Methods and Tools For Customers to Access and Modify Personal Information

Customers can exercise these rights by accessing the website or contact us via email or address as stated on the website https://fptcloud.com/
7. Commitment to Customer Privacy

We are committed to ensuring your privacy upon your registration to our service. We will not exchange your information for any e-commerce purposes. All information sharing and use within FPT Cloud or with our business partners, service vendors, authorized third parties will be in accordance with the company privacy policy. We give prominence to your satisfaction and trust regarding privacy when doing business with us.
a) For optimal information security, we advise customers to limit auto sign-in, avoid copy/paste passwords, and sign-out when using a shared computer to access our website. We are not responsible for information leaks due to these reasons.
b) The privacy policy only applies to customers who sign-up on our official website https://fptcloud.com. All registration information on other websites or addresses is not eligible for this policy.
8.Links to Other Websites
The website provides links to other websites or databases. Customers take all accountability when using these links. FPT Smart Cloud will not assess or authenticate the content, accuracy, and outlook of external websites or databases. FPT Smart Cloud will not take any legal responsibility for the accuracy, content, security, or information display on such websites and databases.
9. Links from Other Websites
FPT Smart Cloud does not allow any Internet service provider to or embed any components of this website to another website or to use techniques to modify the default interface/display of the website https://fptcloud.com/ without our consent.
10. Responsibility Exemption
FPT Smart Cloud does not allow any Internet service provider to or embed any components of this website to another website or to use techniques to modify the default interface/display of the website https://fptcloud.com/ without our consent.
a) Information displayed on this website does not include any guarantee or commitment from FPT Smart Cloud in terms of product and service appropriateness for customers.
b) FPT Smart Cloud will not take responsibility for or ensure the operational issues, security, or accuracy, detail and punctuality of displayed information.
c) When accessing this website, customers agree that FPT Smart Cloud, service providers with similar partners, and their employees are not responsible for any disabilities, losses, provocations, or direct and indirect damages that are unexpected or resulting from one of these following reasons: (1) Information use on this website; (2) Access linkages from this website; (3) Member registration, newsletter subscription, or participation to frequently customer programs of FPT Smart Cloud.
d) These stated terms and limitations are only valid within current legal boundaries.
VIII. Cookie Policy
Cookies are text files to store information on web browsers. Cookies are used to store and identify identification number as well as other information on laptops, smartphones, etc. Other technologies, including data on the web browser or your device, the ID number of your device or related software, are used for the same purpose. In this policy, we call all these technologies "cookies.
We start using cookies as you register for an FPT Cloud account, use FPT Smart Cloud services including our website and solutions, or access other websites and applications using FPT Cloud products. We can use collected information from cookies to navigate consumer behavior, provide adequate content and promotions based on your profile, and fulfill other purposes within legal boundaries. The cookie will allow us to monitor advertisement effectiveness and thus, create appropriate ones for you.
By using our website, you agree to have cookies on your device as explained here. If you wish to delete cookies from your device, you can do so by using the browser settings. You can choose to stop using cookies or receive reminders before accepting cookies from any website.
V. Information of Website Owner
Name: FPT Smart Cloud Company Limited
Address: 10 Pham Van Bach, Dich Vong Hau, Cau Giay District, Hanoi, Vietnam.
Tel: 024 7303 0138 – Fax: 024.3768.7410
Email: info@fptcloud.com
Website: https://fptcloud.com/
Business Registration Certification Number: 109307938
Date of Issue August 13, 2020
Place of Issue Office of Business Certification, Hanoi Authority for Planning and Investment