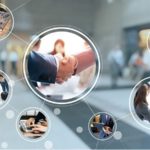 1. Job Description
Handling all supportive tasks related to sale activities:
Prepare Sale deck that aligns with each customer.
Conduct contract and related document.
Fulfilling and preparing for bidding and proposal.
Develop xPlat Platform (Platform as a Service.)
Responsible for the product for one or more initiatives. Playing a well-defined Product Owner role in the scrum guide ensures an efficient sprint.
Work closely with scrum team including Development team and Scrum master to discuss together to clarify customer requirements during the sprint.
Work with customers to identify and clarify customer needs. Interview customer needs, work with sales to develop, arrange new features.
Work closely with Designer, Marketing team to prepare to launch new products and features.
Work with the Sales team to assess customer needs and identify sales advantages. Analyze competitors and track competitor features.
Work with technical teams, other scrum teams in the company to give product information if needed. Participate in technology sharing and learning activities.
2. Job Requirement
Have BA/PO experience
Knowledge of Agile / Scum
Ability to research competitors, interview customers
Ability to prototype and work with customers
Ability to write User Story
Ability to draw wireframe and work with Developer
Ability to plan data collection, and analyze data after product launch for evaluation
Other priority conditions:
Create and maintain user persona
Create and maintain customer journey
JIRA / Confluence
Data analytics tool
Be able to listen, speak, read and write well in English
Soft skill
Ability to work under high pressure, with a sense of responsibility
Capable of teamwork
Good problem-solving skills
Desire to learn and test new technology
Demands high-quality products
3. Top Benefits
Salary: Negotiable, up to 350 million/year
Advancement opportunities: recruited personnel can follow the promotion route to become a Technology Specialist at the FPT Corporation level
Working in the most advanced technology field
The product has been invested and developed by FPT for 5 years
FPT Premium Care package
Activities and culture with FCI and FPT Corporation
Study support package for children of FCI union
Sponsor-related courses and certifications (recommended)
—————————————————————————————-
Ngo Viet Anh (Mr.) – Talent Acquisition Team Lead
Email: AnhNV79@fpt.com.vn | P: 0989613311
Skype: AnhNV (Anthony Ngo)

FPT Smart Cloud (FCI) Co., LTD
Address:
Hanoi: 7th Floor, FPT Tower, no. 10 Pham Van Bach Street, Dich Vong ward, Cau Giay district, Hanoi.
HCMC: 3rd floor, PJICO Tower, no. 186 Dien Bien Phu, Ward 6, District 3, HCMC.
Websites: FPT Cloud | FPT AI