Product Marketing Executive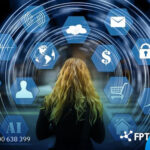 1. Job Description
Plan and execute marketing activities multi channels in order to push product demands and generate new leads
Develop suitable sales documents with each different customer's segments.
Develop contents and detailed materials to promote new and existing products
Develop and execute research market to illustrate correlation between product and brand services with other competitors.
Other related tasks will be delegated by the management board.
2. Job Requirement
Interested in technologies and B2B marketing
Basic knowledge in IT and computing is an advantage
Good writing and content development skill
Bachelor's degree in marketing or related field (Business, Professional Communication, ect.)
At least 2-3 years of experience in product marketing, content creation.
Good management, organization and analysis skill.
Fluent in English
Good at using Microsoft Office, Excel.
Have experience and knowledge about software/ IT is a plus.
3. Top Benefits
Competitive income package, negotiation according to competence.
Full benefits according to labour regulations
Diverse welfare policies accoridng to company's regulations: Annual health check up, FPT healthcare insurance for employees (financial support for medical treatment costs at every hospitals); Gratitude activities and events, taking care of employee's mental health as well as their family…
Friendly, open, respectful working environment
Vacation: participate in internal core events FCI scale and FPT corporation.
Details will be discussed during the interview.
——————————————————————————————
Ngo Viet Anh (Mr.) – Talent Acquisition Team Lead 
Email: AnhNV79@fpt.com.vn |   P: 0989613311
Skype: AnhNV (Anthony Ngo) 

FPT Smart Cloud (FCI) Co., LTD 
Address:
Hanoi: 7th Floor, FPT Tower, no. 10 Pham Van Bach Street, Dich Vong ward, Cau Giay district, Hanoi.  
HCMC: 3rd floor, PJICO Tower, no. 186 Dien Bien Phu, Ward 6, District 3, HCMC. 
Websites: FPT Cloud | FPT AI