VDI – Breakthrough solution for financial institutions and banks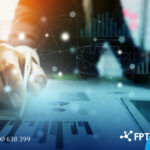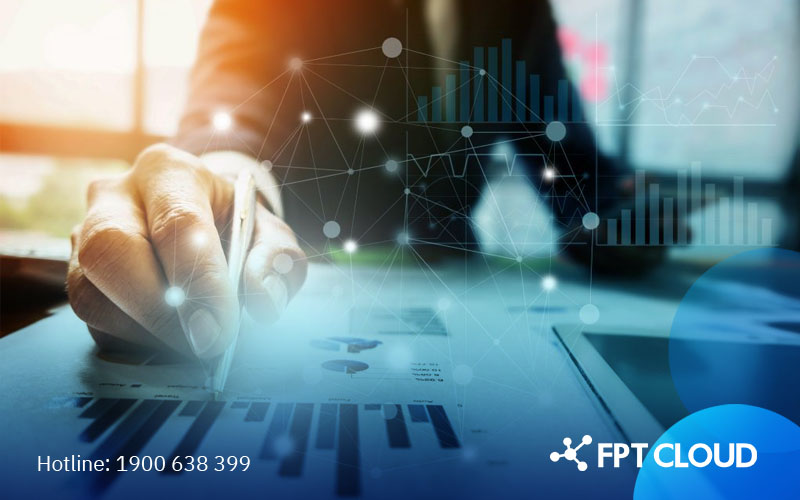 In recent years, Vietnam's Banking and Finance sector has grown strongly. The competition for service quality and utilities has become fiercer than ever. As a result, the use of technology to improve operational efficiency and service quality to assert its position is essential.
Financial institutions and banks have some specific characteristics: possessing many sensitive data, different branches or transaction offices spread on a large scale, but having high requirements for centralized management, security, and infrastructure synchronization. This leads to huge challenges in implementing an operating system to ensure data security, management, lost data recovery, to satisfy the requirements for availability, implementation time, as well as the ability to expand performance and storage capacity as needed. Therefore, switching to a virtual workstation system and replacing PCs with zero/thin clients is considered the perfect solution for businesses under BFSI.
VDI gives banks tight control over what information their endpoint systems can access. This level of control makes it easier to handle sensitive financial transactions in a highly regulated and controlled environment
Cost-reducing and time-saving
In Vietnam, the banking system is the most active in deploying information technology. In a difficult economic context, banks are looking for ways to bring extra new services to customers, each service is associated with one or a few applications.
Because banks are constantly expanding their business network, developing products and services, they have to adjust the core banking system several times. This means that if the banks want to expand the existing IT system, they have to invest a large amount to equip storage devices systems, or servers. This upgrade may disrupt the operating process for a relatively long period, cause revenue losses and create negative experiences for clients.
With a virtualization solution, this upgrade will be performed quickly and efficiently, as long as the application is designed extensible. Presently, more than 80% of banks in Vietnam are using server virtualization solutions due to the potential to save huge initial investment costs when using this technology, as well as the benefits of implementation time, data backup, management, and security that VDI can bring forth.
Specifically, with a virtualization solution, just an investment of 10-12 servers can run up to 140-150 applications. When compared with the traditional method – each physical server can only run one application, it is possible to run many applications on virtual servers with the virtualization solution. This helps banks save significant costs on physical server investment.
Not only reducing investment and system operating costs, but virtualization solutions can also help banks reduce the time it takes to set up IT systems. For example, it only takes 1 day to set up the system for a new branch, instead of 1 week as before.
Security and stability
Infrastructure virtualization is considered one of the modern technology trends for banks presently thanks to flexible management capabilities; no longer dependent on physical devices (Workstation). VDI provides users the ability to access virtualized workstations from anywhere, on different devices. The Bank's systems must always ensure security when using virtualization systems.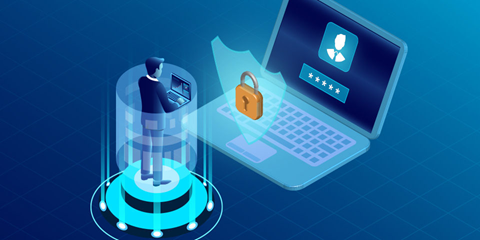 User data is stored on the Cloud infrastructure, instead of being scattered on the local storage system, which is hard and risky for administrators to control. The infrastructure serving the workstations are now devices used in the DataCenter, which is much more durable and stable than traditional workstations using conventional equipment. Thanks to its centralized nature, administrators can manage and reduce operating system risks or problems such as software errors or viruses. This helps the user's process to be seamless and less interruptive.
VDI helps to shift the IT infrastructure in line with the flexible administration trend, ensure absolute security while not depending much on physical devices.
Flexible and available
VDI allows banks to quickly grasp the performance status of applications, services, and IT infrastructure system components, redeem issues in time, improve availability and operational efficiency. The operation of the Information Technology system, services, and applications to effectively benefit the bank business.
The system monitors and records all suspicious transactions gives warnings of fraud risk to internal users and customers, issues periodic or ad-hoc reports to mitigate risks in operation and ensure system availability.
It is also an open system, prepared to integrate with different systems with the ability to scale up to monitor other financial systems and transactions in the future.
Vietnam banks are not out of the trend
VDI is one of the IT service management solutions for banks and large, medium, and small businesses in Vietnam. With the solution, businesses can optimize the performance of their IT systems and improve their business efficiency. Several banks have pioneered implementing VDI solutions in the banking IT system and brought forth great success as VietinBank, Techcombank, Vietcombank, TP Bank, etc.
FPT Smart Cloud is currently providing FPT Cloud Desktop service. FPT Cloud Desktop is the name of the VDI service developed by FPT Smart Cloud based on VMware technology to provide virtual desktop services for businesses on FPT Cloud infrastructure, help replace conventional computers and offer a flexible working environment, increasing secrecy, data security, easy implementation, and rapid expansion according to business demand.
What are the outstanding advantages of FPT Cloud Desktop?
Strict compliance with the software copyright policy.
High availability, guaranteeing quick implementation.
Cost savings with Pay-as-you-go policy.
Security assurance with ISO/IEC 27001:2013 and ISO/IEC 27017:2015 certificate.
Remarkable promotion policy for customers during the pandemic.
Contact us for product advice:
Fanpage: https://www.facebook.com/fptsmartcloud/
Email: info@fptcloud.com
Hotline: 1900 638 399
FPT Smart Cloud – The leading consulting and solution provider on Cloud Computing and Artificial Intelligence in Vietnam.