Security Engineer (Pentest)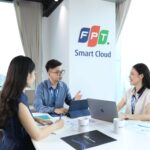 1. GENERAL RESPONSIBILITIES:
Apply network security testing techniques, test internal & external systems.
Perform assessment and penetration testing of application software (web, mobile, web service …) to detect weaknesses, threats & provide timely remedial solutions.
Prepare test plan for Read Team, execute and present the results of Red Team activities.
Develop scenarios to solve information security incidents as well as organize response and management to prevent security incidents.  
Coordinate analysis and assessment, detect the risk of attack, illegal access, and information leakage. 
2. REQUIRED QUALIFICATIONS/ EXPERIENCE:
University degree in Information Security, IT or related fields.
2+ years of experience in Audit, Pentest web/app applications, have good knowledge of Pentest according to OWASP …  
Capable of tracing, exploiting, and attacking common software vulnerabilities such as SQLi/ XXE/ XSS/ CSRF…  
Understanding of types of attacks on infrastructure and services  
Capable of pentest without using vulnerability scanner tools (manual pentest)
Good working attitude, dynamic, responsible, reliable, professional. 
Ability to learn technical and product knowledge, study materials in English.
Ability to read, understand and exchange English flexibly
Ability to work in a team, support and motivate colleagues
Preference:
Experience in using tools such as Metasploit, Kali Linux, Burpsuite…  
Have scriptwriting skills (python/Perl/ruby…)  
Participated in CTF, discovered new CVEs  
International certificates on Offense Security: OSCP, CEH, ECSA, OSWE, OSCE….  
3. TOP BENEFITS:
Flexible income according to ability, open agreement, from 200 – 500 million per year
Working in a creative environment at the leading Technology Group in Vietnam.
FPT premium care package
Activities and culture with FCI and FPT Corporation.
Study support package for children of FCI union.
Sponsor related courses and certifications (recommended).
—————————————————————————
Ngo Viet Anh (Mr.) – Talent Acquisition Team Lead
Email: AnhNV79@fpt.com.vn | P: 0989613311
Skype: AnhNV (Anthony Ngo)

FPT Smart Cloud (FCI) Co., LTD
Hanoi: 7th Floor, FPT Tower, no. 10 Pham Van Bach Street, Dich Vong ward, Cau Giay district, Hanoi.
HCMC: 3rd floor, PJICO Tower, no. 186 Dien Bien Phu, Ward 6, District 3, HCMC.
Websites: FPT Cloud | FPT AI
Xem thêm:
Security Solution Engineer